---
March is Women's History Month. Based on what you can find on our new non-fiction shelves, women's history is being recorded and published like never before. This month's Non-fic Picks take you around the world, showcases hidden stories of women in the past and the present, and offers hope for the future.
Leftover in China: The Women Shaping the World's Next Superpower by Roseann Lake
China's recently updated policy of "one child" resulted in many orphaned girls but also in a generation of only daughters who were given all the resources normally reserved for sons. These women have been labeled "leftovers" and are coming into their own as powerful entities in a powerful nation. 
Fifty Million Rising: The New Generation of Working Women Transforming the Muslim World by Saadia Zahidi
While in the U.S. the revolution of women in the workplace hit some time ago, in many majority Muslim countries women are just beginning to break workplace barriers. Zahidi offers a hopeful glimpse into the present and future of what this generation will bring to the world when they have the power and economic freedom that comes with the ability to work across industries. 
All the Women in My Family Sing ed. by Deborah Santana
A unique collection of essays from all a variety of women, focusing on equality, justice and freedom. Editor Deborah Santana began pulling together these voices over three years ago, but the work arrives as a timely reminder of the diversity and importance of women's experiences - from art, illness, love, motherhood, and rebellion to the seeking of home and identity in a country or culture that often feels anti-woman and anti-diversity.
Eloquent Rage: A Black Feminist Discovers Her Superpower by Brittney Cooper
Cooper flips the script with her book, turning the anger of a black woman - the titular eloquent rage - into a powerful force for change. Cooper explores the work of some of today's most prominent black women including Michelle Obama, Serena Williams, Beyonce, and the author's own grandmother, A must read for feminists of all colors and genders.
Wallis in Love: The Untold Life of the Duchess of Windsor, the Woman who Changed the Monarchy by Andrew Morton
Bessie Wallis Warfield, better known as Wallis Simpson, is infamously regarded as the woman for whom Edward abdicated the throne. But there's much more to this woman, who challenged the way the British monarchy regarded "commoners" and love, than is typically known. 
Brave: Cult Member, Runaway, Captive, Starlet, Victim, Sex Symbol, Justice Seeker by Rose McGowan
Rose McGowan has come back into the news in recent months as one of the most outspoken victims of Harvey Weinstein. In telling her story about that experience, she found a calling that surpasses her previous roles (many of which are listed in the title of her book): as an activist against sexual violence. For all who seek to understand the ramifications of a culture of misogyny - in Hollywood, but also prevalent elsewhere - this is an important, though difficult, story to read.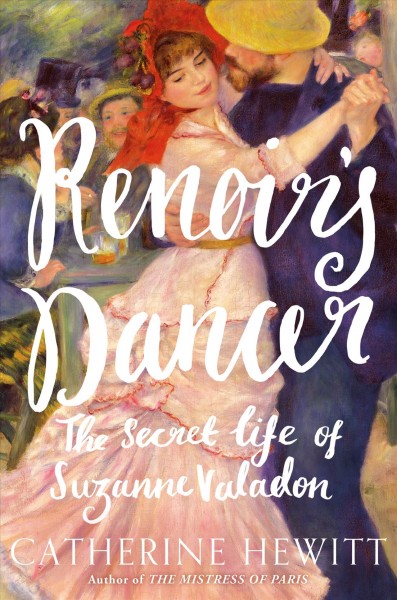 Renoir's Dancer: The Secret Life of Suzanne Valadon by Catherine Hewitt
While many of us know the works of Renoir and other Impressionists, the striking women portrayed in their paintings are little known. In particular, Suzanne Valadon who despite a troubled background became one of the most well-known models, and was in fact a painter in her own right. Those seeking a tale of a strong woman working in a man's world will enjoy this hidden history.
Share This: