---
Joan Spector is one of the many Friends of the Shorewood Public Library who donates her time and resources to support the library as a vital part of the Shorewood community. Joan currently serves as Vice President of the board of the Friends as well as volunteer coordinator. She has been involved with the Friends board for about six years. Having lived in Shorewood since 1966 and raised three sons who all graduated from Shorewood High School, Joan has volunteered for many Shorewood events and organizations. Read on for a brief Q and A with Joan about why she is in involved with the Friends. Learn how you can get involved, too!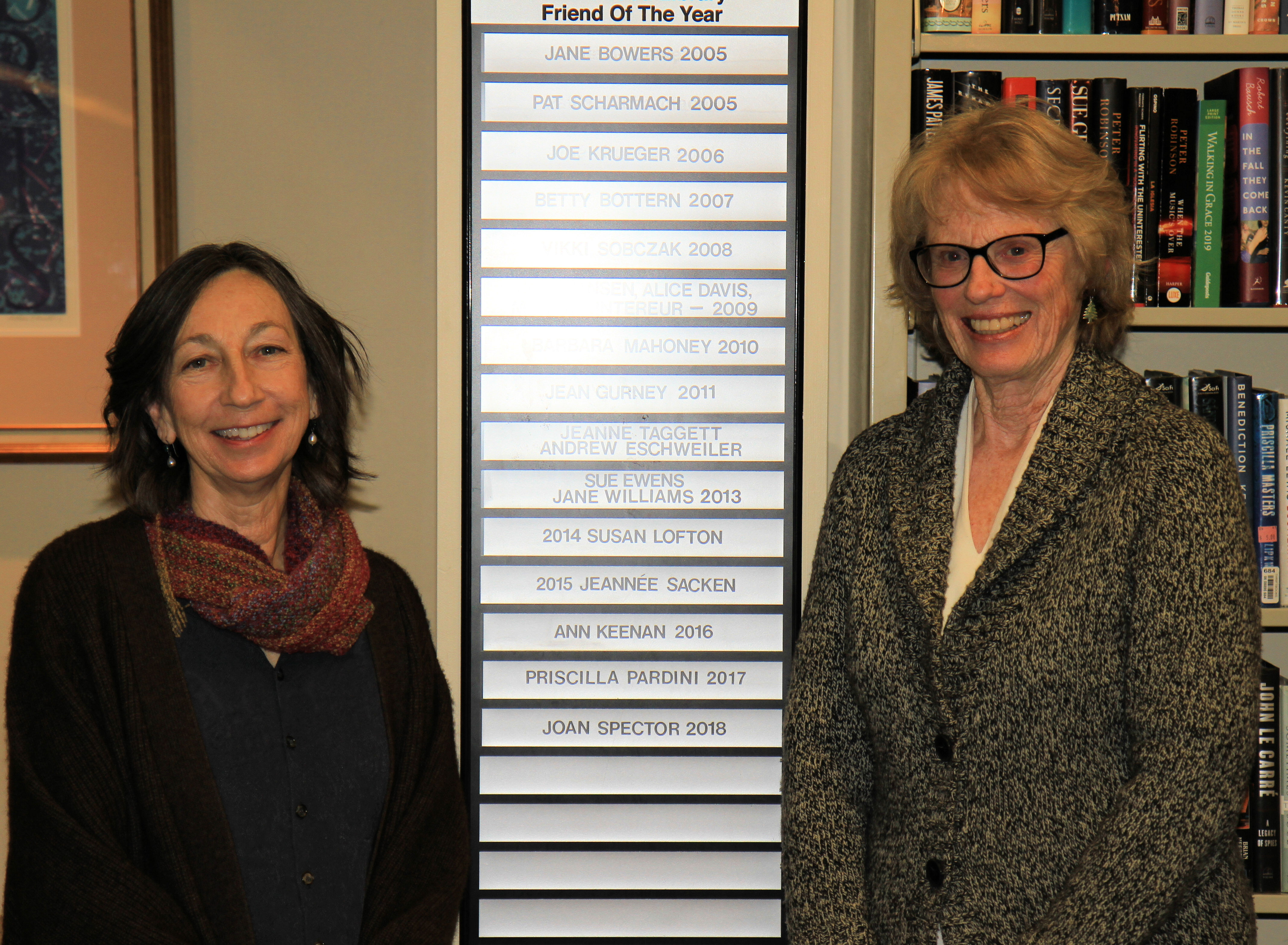 Why are you involved with the Friends of the Shorewood Library? 
I am involved because the library is such a vibrant, inclusive place where people come to share all the right values of community, learning and quiet pleasures. The Friends help make much of this happen, so it's my way of being a part of it.
What do you like most about it?
The Friends board works alongside the librarians and the library board. I like that we can represent the users and supporters.  We enhance, and even initiate, library programming that takes library-based experiences beyond the ordinary. It's the same kind of participation that permeates and characterizes Shorewood in all areas.
What volunteer opportunities are available at the library?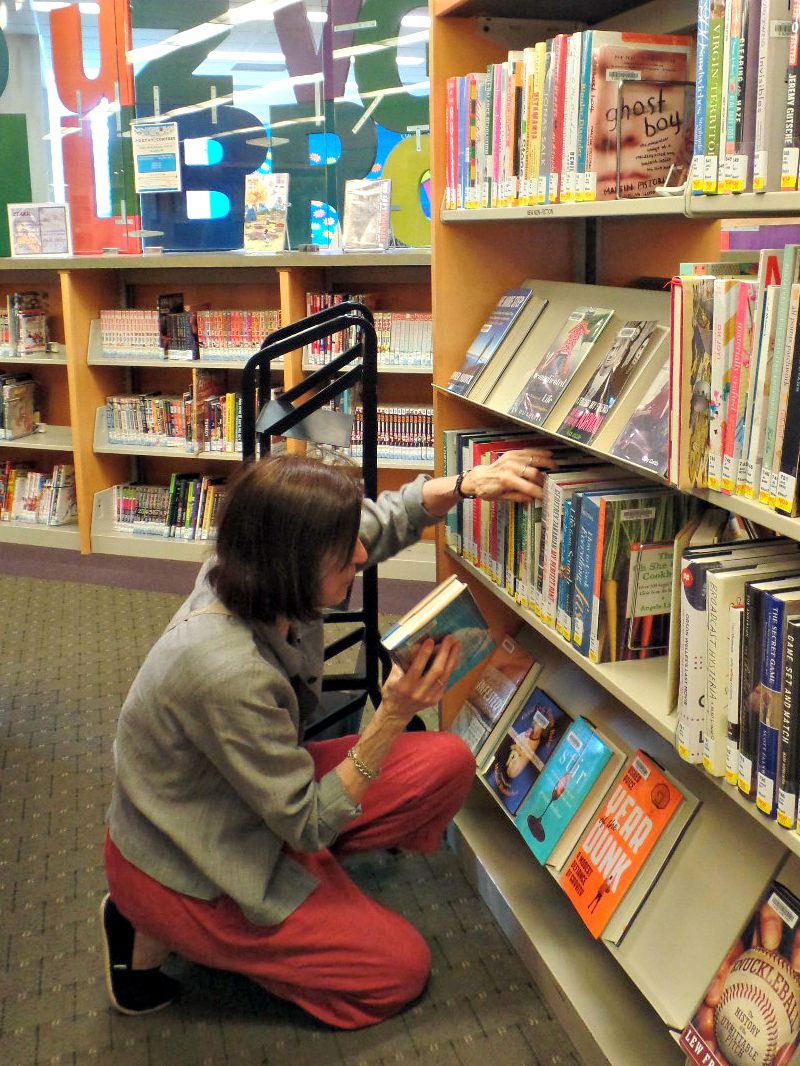 Volunteers are needed at the library for special events, especially children's programs, but for evening or weekend programs as well. These usually require a spot commitment of 2 ½ hours. The Friends' ongoing Adopt-a-Shelf project involves many volunteers in tending books and materials on their own. After receiving training, these volunteers spend a half-hour or more per month at any time they choose. Each year, these volunteers cumulatively contribute well over 100 hours of time for our library.
What's the best way to sign up or get more information on volunteering?
Potential volunteers can fill out a form at the library which will reach me, or can email me with their interest at shwd.libraryfriends@gmail.com. I will follow up when appropriate. Additional information on the Friends is available at the on the Friends page of the library website.
What do you like to read?
I like to read ecology- and wildlife-based books, new literature, historical fiction, and new American history perspectives. Lately, I've been re-reading books and authors I've treasured in the past, such as Alan Paton and Wallace Stegner.
What do you do when you are not at the library?
My three sons and grandchildren are closely involved in my life, as are my two big dogs who keep me moving and laughing. I tutor English literacy two days a week at Literacy Services, which keeps me learning. Whenever I can, I go out to my property in Waldo to refresh my spirit with the wildflowers, pond life, and trees.
Submitted by Anne O'Meara Stillwell
Share This: