---
They say April showers bring May flowers, and now that we've seen a fair amount of sunshine and green leaves this month, let's enjoy those May flowers.  Here's some books from our non-fiction collection that celebrate plants and flowers:  
Perennials for Midwestern Gardens: Proven Plants for the Heartland by Anthony W. Kahtz
With over 140 in-depth plant profiles and over 400 plant recommendations, Perennials for Midwestern Gardens offers a number of options for Midwestern gardeners.  Finding the right kind of perennial plants for the heartland's climate, the hot, humid summers and the bitterly cold winters can be challenging, but horticulturist Anthony W. Kahtz illustrates a number of herbs, ornamental grasses, and bulbs that work well in Illinois, Indiana, Iowa, Michigan, Missouri, Minnesota, Ohio, and Wisconsin.  Each profile, organized in alphabetical order, includes the plant's common name as well as a description of the plants flower, leaves, habitat, soil requirements, sun and shade needs, propagation, potential pest and disease problems, and a list of similar species.  With professional and personal experience, Kahtz provides a trustworthy guide to make your garden grow.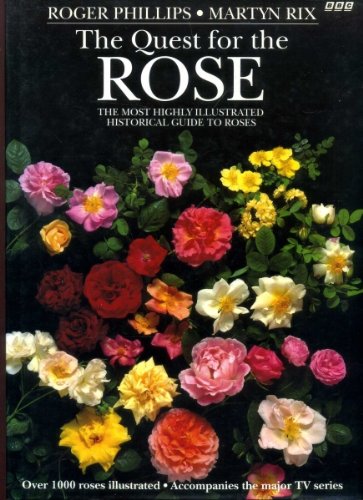 The Quest for the Rose: The Most Highly Illustrated Historical Guide to Roses by Roger Phillips and Martyn Rix
Roses are considered the most beautiful and most evocative flowers in the world, but how did they become so well-known and established?  Painter Roger Phillips and botanist Martyn Rix have teamed up to share the history as well as a comprehensive reference guide to over one thousand roses in The Quest for the Rose.  Starting with myth, art, and the origins of the flower, Phillips and Rix begin four thousand years ago in ancient Greece and work their way to present-day China where modern roses are being cultivated.  Then, the reference guide, divided in chapters of wild roses, old roses, climbers, ramblers, modern roses, standards, shrub roses, miniatures and patios, ground cover roses, and English roses, offers color photographs and detailed descriptions including flowering, scent, height, availability, health and cultivation.
The Tulip: The Story of a Flower That Has Made Men Mad by Anna Pavord
Popular around the world as both ornamental garden plants and as cut flowers, tulips have a varied history that includes greed, desire, anguish, and devotion.  With humble beginnings from the Asian steppes, tulips have traveled throughout Asia, India, Russia, and Turkey before being introduced to Western Europe.  In fact, approximately three thousand million bulbs are imported to the United States a year.  Tulip-enthusiast and gardening correspondent for the Independent Anna Pavord spent six years researching the history of the flower and its effect on political upheavals, social behavior, economic booms and busts as well as religious persecution.  Pavord also includes descriptions of eighty wild tulip species and a hundred domesticated garden varieties in this comprehensive and illustrated guide to the one of the world's most notorious flowers.
Share This: