---
Who is a friend of the Shorewood Public Library?
a voracious reader who checks out dozens of books a year?
a resident who borrows movies and CDs?
a preschooler who attends story hour?
a volunteer with the Adopt a Shelf program?
a member of the Friends of the Shorewood Library board of directors?
a financial donor to the Friends?
a book club member?
a young parent who attends the Summer Celebration with his or her kids?
a donor to the used book and media sale?
a retiree who believes in literacy and public access to information?
a high school student who conducts research using the library's online database?
The answer is, of course...all of the above!
Anyone who uses, appreciates, volunteers for or supports the library is a friend of the Shorewood Library.
You may have also heard about The Friends of the Shorewood Public Library. The Friends with a capital F is the non-profit organization run by a volunteer board of directors that raises funds and volunteers for Shorewood Public Library programs and collections. Each year, the Friends seek donations from Shorewood residents. These donors are also called Friends.
Everyone is invited to be a friend, volunteer, patron and Friend of the Shorewood Library. We hope you will be a friend and a Friend! Please visit the Friends'webpage or stop at the Friends information table in October (see the complete schedule on the Library event calendar) to learn how you can become a Friend with a capital F!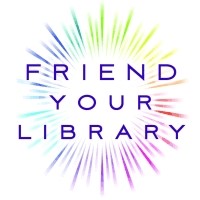 We're celebrating National Friends of Libraries Week October 15-21, 2017. This annual, national recognition week is coordinated by United for Libraries, a division of the American Library Association with approximately 4,000 personal and group members representing hundreds of thousands of library supporters. United for Libraries supports those who govern, promote, advocate, and fundraise for libraries, and brings together library trustees, advocates, friends, and foundations into a partnership that creates a powerful force for libraries in the 21st century. For more information, visit www.ala.org/united.
In Shorewood, we will celebrate friends of the library throughout the month with special displays and an information table where you can learn more about how to participate. For more information, contact the Friends at shwd.libraryfriends@gmail.com.
Share This: