---
Last week, the PM Book Club had a great discussion about American Fire: Love, Arson, and Life in a Vanishing Land by Monica Hesse, and we look forward to talking about our upcoming titles.  We would love for you to join us! We meet the first Wednesday of every month at 7:00 PM.  Here's a list of our upcoming reads:
The Turner House by Angela Flournoy
The Turners have lived on Yarrow Street for over fifty years. Their house has seen thirteen children grown and gone--and some returned; it has seen the arrival of grandchildren, the fall of Detroit's East Side, and the loss of a father. The house still stands despite abandoned lots, an embattled city, and the inevitable shift outward to the suburbs. But now, as ailing matriarch Viola finds herself forced to leave her home and move in with her eldest son, the family discovers that the house is worth just a tenth of its mortgage. The Turner children are called home to decide its fate and to reckon with how each of their pasts haunts--and shapes--their family's future.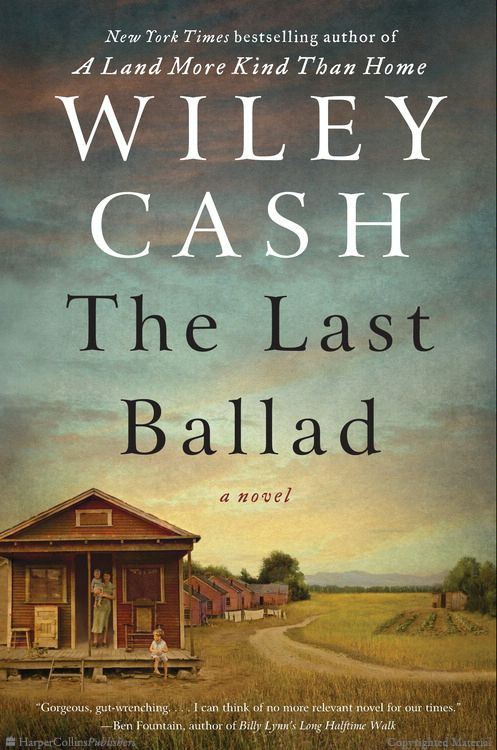 Ella May Wiggins, a young mother desperately trying to hold her family together with the paltry nine dollars a week she earns from the textile mill two miles away, makes up her mind to join the labor union--a decision that will have lasting consequences for her children, her friends, her town, and all that she loves. Intertwining myriad voice, Cash brings to life the heartbreak and bravery of the now forgotten struggle of the labor movement in early twentieth-century America--and pays tribute to the thousands of heroic women and men who risked their lives to win basic rights for all workers.
The Lola Quartet by Emily St. John Mandel
Gavin Sasaki's a promising young journalist in New York City, until he's fired in disgrace following a series of unforgivable lapses in his work. It's early 2009, and the world has gone dark very quickly: the economic collapse has turned an era that magazine headlines once heralded as the second gilded age into something that more closely resembles the Great Depression. The last thing Gavin wants to do is return to his hometown of Sebastian, Florida, but he's drifting toward bankruptcy and is in no position to refuse when he's offered a job by his sister, Eilo, a real estate broker who deals.
THIS IS PART OF OUR SHOREWOOD READS 2018 PROGRAMMING.
American War by Omar El Akkad
Sarat Chestnut, born in Louisiana, is only six when the Second American Civil War breaks out in 2074. But even she knows that oil is outlawed, that Louisiana is half underwater, and that unmanned drones fill the sky. When her father is killed and her family is forced into Camp Patience for displaced persons, she begins to grow up shaped by her particular time and place. But not everyone at Camp Patience is who they claim to be. Eventually Sarat is befriended by a mysterious functionary, under whose influence she is turned into a deadly instrument of war. The decisions that she makes will have tremendous consequences not just for Sarat but for her family and her country, rippling through generations of strangers and kin alike.
THE BOOK SUMMARIES USED IN THIS BLOG ARE BORROWED FROM COUNTYCAT.
Share This: