---
We are coming to the end of Screen Free Week – a time when families can step back from screens and explore the many other activities they can enjoy together. It is also a good time to evaluate screen use – ours and our children's.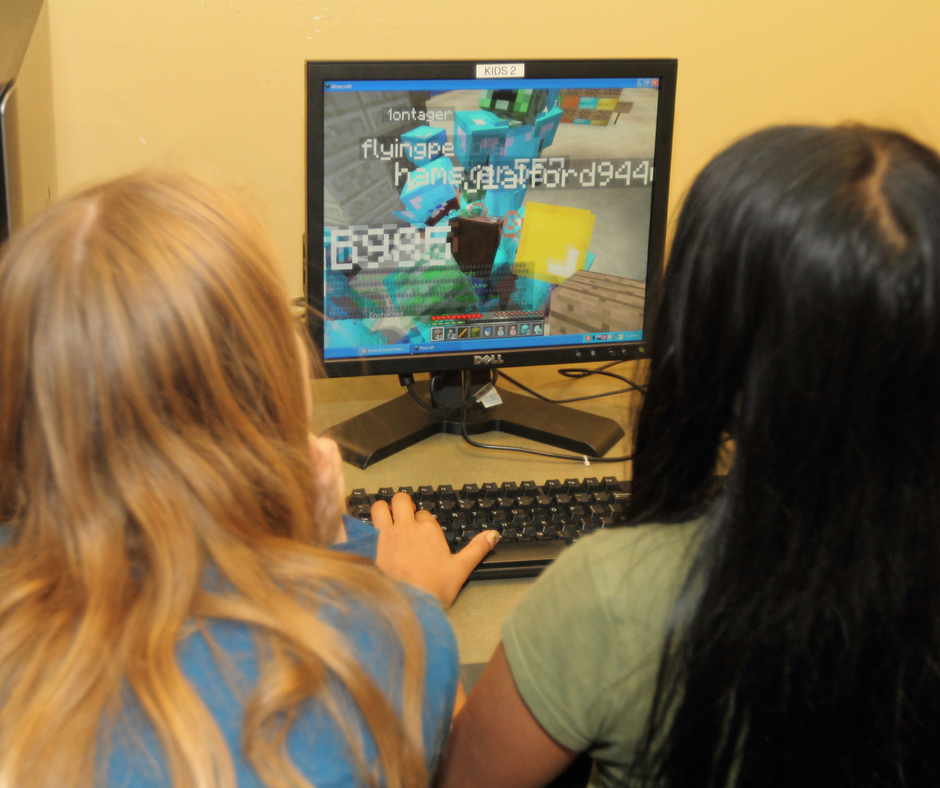 Certainly, technology is a part of everyday life. That won't change and most of us wouldn't want it to. Technology makes life easier in many ways. From shopping and online bill paying to making online appointments, it saves us time and energy. It allows us to stay connected with family and friends and gives us easy access to information. But technology/media use does have a negative side – especially for children.
A growing body of research has identified risks to children from "too much" screen time. Young children learn best when actively engaged with caring adults in meaningful hands-on activities. Too much screen time and poor quality screen time has been shown to be detrimental to cognitive, language, and social-emotional development at a crucial time in a child's life. For older children, excessive screen time has been linked to obesity, sleep disturbances, lack of concentration, social and relationship issues, and increased risk for depression. Parents' use of screen time has also been shown to have effects on children's well-being.
How are parents to determine quantity and quality of screen time for their children? The American Academy of Pediatrics has developed recommendations to help guide your decisions.
Among the AAP recommendations:
For children younger than 18 months, avoid use of screen media other than video-chatting. Parents of children 18 to 24 months of age who want to introduce digital media should choose high-quality programming, and watch it with their children to help them understand what they're seeing.
For children ages 2 to 5 years, limit screen use to 1 hour per day of high-quality programs. Parents should co-view media with children to help them understand what they are seeing and apply it to the world around them.
For children ages 6 and older, place consistent limits on the time spent using media, and the types of media, and make sure media does not take the place of adequate sleep, physical activity and other behaviors essential to health. 
Designate media-free times together, such as dinner or driving, as well as media-free locations at home, such as bedrooms.
Have ongoing communication about online citizenship and safety, including treating others with respect online and offline.
Avoid fast-paced programs (young children do not understand them as well), apps with lots of distracting content, and any violent content.
Turn off televisions and other devices when not in use.
Avoid using media as the only way to calm your child. Although there are intermittent times (eg, medical procedures, airplane flights) when media is useful as a soothing strategy, there is concern that using media as strategy to calm could lead to problems with limit setting or the inability of children to develop their own emotion regulation. Ask your pediatrician for help if needed.
Monitor children's media content and what apps are used or downloaded. Test apps before the child uses them, play together, and ask the child what he or she thinks about the app.
 Keep bedrooms, mealtimes, and parent–child playtimes screen free for children and parents. Parents can set a "do not disturb" option on their phones during these times.
 No screens 1 hour before bedtime, and remove devices from bedrooms before bed.
The Academy also suggests every family develop a Family Media Plan. Get started here.
Quantity of screen time is obviously a key factor in your Family Media Plan, but so is quality. Identifying age-appropriate high quality media and apps can be challenging. There are many excellent programs that may actually enhance your children's learning experiences. There is also a lot of commercial, poorly-made, developmentally inappropriate garbage to avoid. We suggest these two review sites to help you "get the good stuff."
Parents who are questioning how their own media/screen use effects their children may want to read this overview of some recent studies and these suggestions for smart phone use. The AAP suggestions for parents reminds you that "there is no app to replace a lap." You can't be replaced by technology.
Share This: